Accounting is an administrative task that allows you to keep track of the money that comes in and out of your business. With proper accounting, you will have insight into your expenses and cash flow, allowing you to evaluate your company's financial stability. Accordingly, with sound financial information, you can make informed business decisions that can provide your company growth opportunities.
Besides learning the basics of accounting, you must also implement good accounting practices to keep your accounting and record-keeping processes on the right track and increase your business's likelihood of success.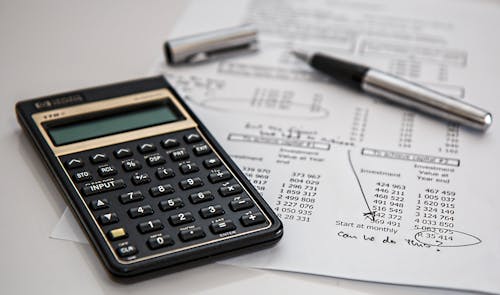 Determine which accounting method to use.
Before actually conducting your first transaction and starting with the accounting process, you first need to determine which accounting method is appropriate for tracking your small business finances. There are two accounting methods: accrual and cash accounting, and each method have their distinct advantages and disadvantages.
In accrual accounting, you record transactions on the books as soon as the transaction is made. In this method, revenues and invoices do not have to be paid before entering them into the books. Generally, accrual accounting can be more beneficial for larger and more complex businesses. It offers a clearer picture of their financial state, providing business owners with better management decision-making tools. However, the disadvantage when using this method is that it can be deceiving and more complex to manage because expenses and other transactions are simultaneously recorded.
In contrast, in cash accounting, transactions are recorded when bills are paid, and cash is received. This method offers a more straightforward accounting process and is better for cash flow management. However, the drawback with cash accounting is that it provides less long-term clarity when compared with accrual accounting.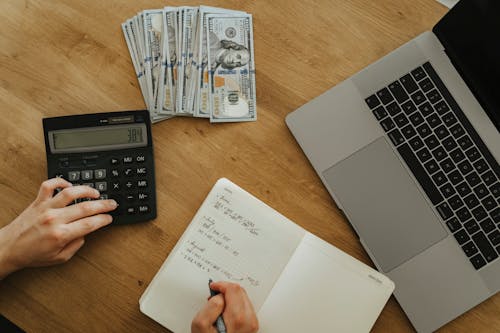 Update your chart of accounts.
The chart of accounts consists of a list of the financial account numbers as well as names relevant to your company. Typically, a standard chart of accounts will have four primary categories: asset accounts, expense accounts, income accounts, and liability accounts. But you can also add equity accounts as part of your chart of accounts. It includes records for dividends, owner's capital, and retained earnings.
Creating categories for each of your accounts will help you produce meaningful accounting reports. It makes it easier to prepare information when evaluating your company's financial performance within a specific period.
Maintain accurate, up-to-date records.
Maintaining accurate and up-to-date accounting records is essential as it shows whether your business is financially stable to keep the company afloat and running. It is a best practice to track expenses and keep the receipts of each financial transaction when doing your business accounting task.
Aside from providing you with a clear preview of your company's financial status, well-organized and regularly updated records will guide you when making decisions and filing taxes.
Conduct regular accounting reviews.
It is crucial to review your business transactions regularly to set a strong foundation in your small business accounting. Performing monthly reviews of your accounts payable and receivable will help you determine whether payments have been sent or received. Accordingly, reconciling your books and bank statements will allow you to see discrepancies immediately and resolve issues promptly.
Conducting regular accounting reviews will allow you to evaluate and balance each account in your company's general ledger, which, in turn, lets you assess and understand the drivers of your business and profitability.
Meticulously manage your accounts payable and accounts receivable.
Besides ensuring that payments for all accounts payable (AP) and accounts receivable (AR) are sent or received, it would be best to manage these current liabilities and assets diligently. These have significant roles to play in ensuring your business's financial stability and reputation.
To efficiently manage your AP, you must pay short-term debts efficiently and effectively. When invoices are paid correctly, and on time, you can have the assurance that your creditors or suppliers will provide an uninterrupted supply of goods or services, which will help you improve your business's systematic workflow.
Moreover, optimizing your accounts receivable process helps your company free up cash and strengthen your working capital. Consequently, having overdue AR carries high costs as, instead of having available money to invest in growth opportunities, buy new equipment, produce new products, or expand services, your capital is tied up on your balance sheet.
There are various ways to optimize and reduce problems with AR, including setting clear, consistent credit policies for issuing credit and recovering debt; and, establishing an invoicing or billing process to ensure accurate invoices are sent to customers on a timely basis.
You can also use an online invoice maker to streamline your invoicing process for collecting payments from customers and expedite payment for short-term debts to creditors or suppliers.
Plan for your taxes throughout the year.
Keeping receipts and tracking expenses are among the best accounting strategies that you should be practicing year-round. Staying organized with your accounting and financial records will help you to effectively plan for your taxes throughout the year and prepare your requirements well before the filing season.
Recording every transaction and regularly updating records will help you make strategic decisions to reduce your overall tax and avoid costly penalties.
 Use technology for accounting tasks.
In this modern era, where people and businesses are becoming digitally inclined, various enterprises are starting to replace their conventional accounting systems with modern solutions that simplify the administrative task of recording transactions and analyzing these financial data.
You can use a business accounting software program to simplify the tedious task of recording expenses and other financial transactions.
Companies like KIPPIN offer cloud accounting solutions that can significantly improve your record keeping and accounting processes. Using these modern accounting solutions, you can easily categorize transactions, track your sales, monitor liabilities, and efficiently generate balance sheets.
Furthermore, leveraging accounting and bookkeeping services and utilizing a free invoice maker app will assist you in implementing the best accounting practices. These can help you maintain accurate, up-to-date records, diligently manage your accounts payable and receivable, and efficiently plan for your taxes.
Where to get easy-to-use and time-saving bookkeeping and accounting services?
KIPPIN is a cloud-based accounting and bookkeeping service tailored to simplify the everyday tasks of businesses. We align our clients to top financial experts on our platform to take care of all your accounting and invoicing needs. We also provide software-only solutions to automate processes, making them quick, easy, and remotely accessible.
Contact us today at 1-905-581-9362 or email us at [email protected] You may also chat with us from our website and see our product and service lineup to learn more.
Sources:
https://www.lendingtree.com/business/best-practices/
https://www.business.com/articles/small-business-accounting/
https://www2.deloitte.com/content/dam/Deloitte/ca/Documents/finance/ca-en-FA-strategies-for-optimizing-your-accounts-receivable.pdf
https://www.businessnewsdaily.com/5954-smb-finance-management-tips.html